The Kyoto Startup Support Angel Community provides support to startup companies mainly in the deep tech field. So far, we have held the kick-off exchange meeting in March 2021, followed by the second in August.
The selected startup companies pitch their business plans that have been refined with mentoring in advance, the Angel advisors then ask questions and give advice. After that, in the next session, we exchange information and opinions with each other. It is a good opportunity to promote collaboration, business alliances, and financing in the initial period of the early stages.
The kick-off exchange meeting (March 29, 2021 Kyoto)
The 8th Exchange Meeting
The 8th exchange meeting of the Kyoto Startup Support Angel Community was held on Wednesday, August 2 at Kyoto Tokyu Hotel.

This time we welcomed attendees from six startup companies, each of which gave a presentation about their businesses/projects, themed on the development of platforms for creators, AI, and biodiversity.
A total of 66 people gathered together, including Angel Advisors, Angel Investors, previous attendees, as well as those belonging to organizations involved in startup ventures, such as financial institutions and venture capital companies. The meeting was also held online.
After the 8-minute presentations by presenting companies, a Q&A session was held, where presenters and Angel Advisors actively discussed the following topics:
・Detailed plans for monetization
・Features of the project assumed to be most appealing to users
・Possibilities for business development at a higher price point
・Assumed competitors and market positioning
・Assumed initial use cases
・Possibilities for use of the technologies for applications which were not mentioned in the presentations
・Possibilities for use of the technologies for refinement of existing businesses
・Difficulties in commercialization of a project without consumer incentives, even if socially meaningful.
During the information exchange meeting after the presentations and Q&A sessions, many attendees, as well as Angel Advisors, visited the booths of the presenting companies and enjoyed product demonstrations and business discussions.
We strive to continue promoting the activities of Kyoto Startup Support Angel Community as a means to further support the early growth of start-up companies.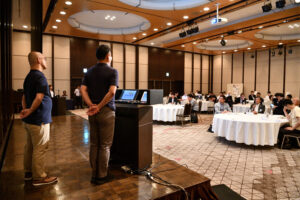 Date and time

Wednesday, 2 August  2023, 15:00-18:00

Program

1. Pitches from startup companies, Q&A session

・Ishida Products LLC Yukihiro Ishida  Senior Partner
・XNOVA Inc. Takashi Hattori CEO
・Sunlit Seedlings Ltd. Sota Ishikawa CEO
・Takumi Vision Co., Ltd. Kazuki Katagiri CEO , Tsuyoshi Katakami Manager, Development Department
・Biome Inc. Shogoro Fujiki CEO

・MatchHat Soraya Umewaka CEO

2. Information Exchange Meeting

Venue

Kyoto Tokyu Hotel

Sponsor

Kyoto Prefecture, KYOTO Industrial Support Organization 21

Supported by

Kyoto Chiesangyo Sozonomori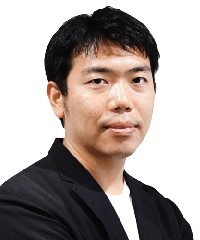 Ishida Products LLC
Senior Partner Yukihiro Ishida
"Steplife"―A next-generation foot-care solution for prevention of diabetic foot amputation
Ishida Products LLC develops solutions for preventing foot amputations due to diabetes. Diabetes patients are more likely to develop foot diseases caused by complications such as peripheral neuropathy and poor circulation. As these conditions worsen, foot amputations become inevitable. Foot amputations greatly decrease patients' quality of life, severely affecting their well-being and social involvement. To solve this issue, it is critical that patients obtain accurate information and receive appropriate care at an earlier stage of the disease. More specifically, it is required to enhance patient education, improve self-management, and strengthen cooperation with medical institutions. To achieve these goals, we are developing an application program dedicated to patient education and foot care solution using VR.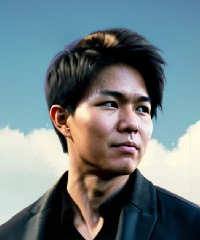 XNOVA Inc.
CEO Takashi Hattori
HarmonyAI―Human relationship visualization and fraud prevention
"HarmonyAI" is a new service that utilizes voice recognition and sentiment analysis technology developed by XNOVA Inc.
This AI service aims at harmonization of human relationships and fraud prevention within companies, by estimating emotional responses and quantifying relationship metrics in real time through recording and analyzing all conversations.
It detects and reports signs and actual occurrences of sexual or power harassment and fraud, and protects companies and their employees.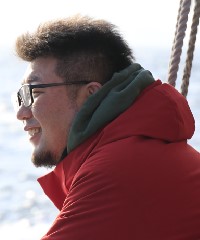 Sunlit Seedlings Ltd.
CEO Sota Ishikawa
Sustainable global ecosystem achieved through biodiversity science
Sunlit Seedlings Ltd. is a university-launched startup, which was established based on scientific research by Hirokazu Toju, an associate professor at Kyoto University. We have integrated a wide range of scientific fields, including ecology, bioinformatics, and genomics, and developed core technologies to analyze and visualize the structure and functions of ecosystems and biodiversity in various environments. Our projects maximize and optimize the values that ecosystems and biodiversity bring to our lives and various industries such as agriculture, forestry, fishery, environmental infrastructure, and energy.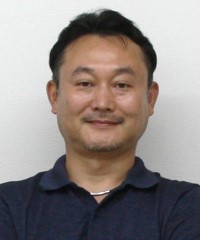 Takumi Vision Co., Ltd.
CEO Kazuki Katagiri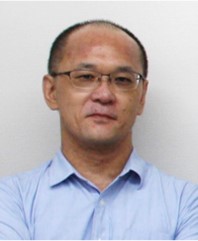 Takumi Vision Co., Ltd.
Manager, Development Department Tsuyoshi Katakami
A user-cultivated AI platform
Takumi Vision Inc. focusses mainly on the development of image analysis AI. AI technology has been gradually permeating society, but still, the take-up of image analysis AI remains slow, despite its versatility. The reason for this is the high running cost (cost of AI library maintenance) after introduction. To solve this problem, we are engaged in the development of platforms that allow users to perform maintenance on AI libraries by themselves. The platforms lower the bar for introduction of image analysis AI and promote its social penetration.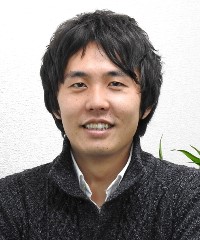 Biome Inc.
CEO Shogoro Fujiki
Developing biodiversity conservation into a business
Today, companies are required to make nature conservation efforts and release their data in order to stem global biodiversity losses. Biome Inc. has developed a business with the aim of realization of a society in which nature conservation and economic activities can coexist, by promoting creation and utilization of biodiversity big data. In this presentation, we will talk about methodologies for data collection and our approach to nature conservation in concrete terms, hoping that listeners will be able to learn about the precedents of the balanced coexistence of nature conservation and businesses.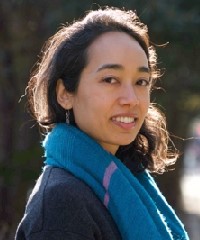 MatchHat
CEO Soraya Umewaka
"MatchHat"―A community platform realizing creator-led projects
MatchHat is a global web platform that supports the realization of creative projects led by creators. Users can find collaboration partners, gain followers for each project, or have brainstorm meetings using AI collaboration tools. A wide variety of projects are posted on MatchHat, and the most popular genre among them are short videos of three minutes or less. A filmmaker, for example, can post a video hoping for collaboration with musicians, actors, or editors. MatchHat is a platform facilitating the process of finding collaborators.