The 4th exchange meeting of the Kyoto Startup Support Angel Community was held on Friday, March 25 at Hotel Granvia Kyoto.

There were 41 people attending the meeting, and many of them were new to the meeting. Attendees included Angel Advisors and presenters, as well as those belonging to organizations involved in startups such as financial institutions in Kyoto, Kyoto VC Network, and other supporting institutions.
After the 10-minute presentations by presenting companies, a Q&A session was held, where presenters and Angel Advisors actively discussed the following topics:
・ The need for further consideration for business plans and sales
・ Identification of the superiority of home-grown products
・ The need for appropriately selecting and focusing on pertinent business models
An information exchange meeting was held after the presentations and Q&A session. Each company actively shared information with Angel Advisors and other attendees, in front of a panel, where they introduced their business. Following are some of the comments given by the companies who gave presentations:
・ We obtained some valuable insights that were arguably exclusive to this meeting.
・ Delivering a presentation at this meeting was an invaluable opportunity for us as we were able to link up with a number of important individuals as well as organizations. Moreover, we received mentoring from PricewaterhouseCoopers Kyoto, through which we were able to learn about, among other things, business planning methods and making successful presentations. This experience was significant for each of us as we strive to develop our own companies.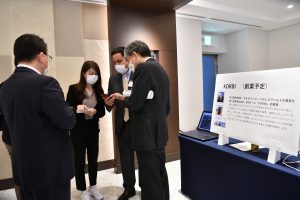 We are going to continue promoting activities of Kyoto Startup Support Angel Community so that we can support the early growth of start-up companies.
Date and time

Friday, 25 March  2022, 15:00-18:00

Program

1. Welcome speech from the organizer

2. Pitches from startup companies, Q&A session
・Osaka Heat Cool Inc. Kenzo Ibano, Representative Director
・Quadlytics Inc. Kohei Hayashi, Chief Executive Officer
・Symbiobe Inc. Keisuke Ushiro, Representative Director
・Deep Forest Technologies Inc. (Now preparing as a startup) Masanori Onishi, Representative Director
・tiem factory Inc. Shinya Kurata, Chief Executive Officer
・XORBI (Now preparing as a startup) Farid Ben Amor, Founder/Chief Executive Officer

3. Information Exchange Meeting

Venue

Hotel Granvia Kyoto

Sponsor

Kyoto Prefecture, KYOTO Industrial Support Organization 21

Supported by

Kyoto Chiesangyo Sozonomori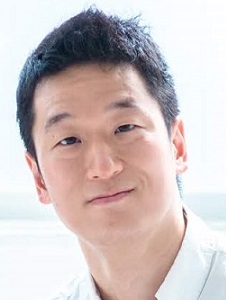 Osaka Heat Cool Inc.
Representative Director Kenzo Ibano
A hot-and-cold tactile interface which solves "itchiness"
Symptoms of dermatitis (for example, atopic dermatitis) worsen by the unconscious scratching of affected areas causing breaking of the skin. The negative spiral of itchiness, in which scratching leads to more itchiness, can be broken by deceiving the brain. This is achieved by creating a localized pseudo-sensation similar to pain. We are developing wearable devices that create the sensations of "hot, cold, and hurt" for the user, in order to solve the pain and injury issue caused by the itchiness. We are developing a total healthcare business in which we utilize non-invasive brain stimulation through tactile means for the treatment of various conditions.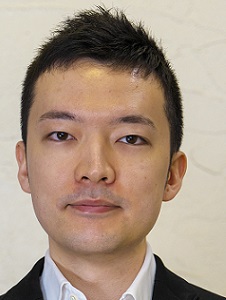 Quadlytics Inc.
Chief Executive Officer Kohei Hayashi
Medical DX using AI heart rate variability analytics
The current state of the art in medical care is capable of solving many symptomatic issues while at the same time is far less capable of predicting and preventing problems from becoming too serious. Thus, we are developing and implementing services which can visualize the pathology of many diseases and then predict, using our unique AI heart rate variability analytics. We will be able to solve various heretofore extremely challenging issues, such as accurate prediction of epileptic seizure or sleep apnea test that do not depend on subjective symptoms. All this can be achieved by utilizing a high accuracy wearable electrocardiograph coupled with an analysis algorithm incorporated into a software app that runs on a smartphone.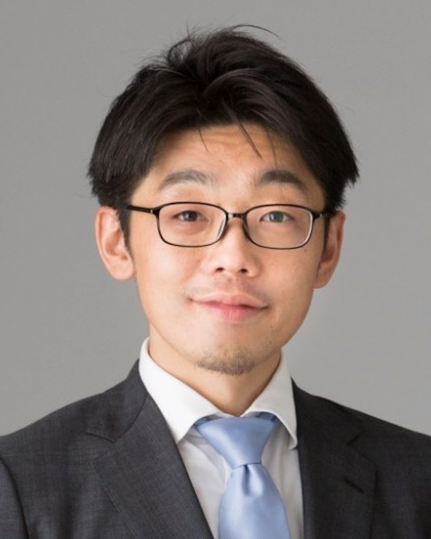 Symbiobe Inc.
Representative Director Keisuke Ushiro
Building a resource-recycling material production platform utilizing biotechnology that recycles air
With the aim of realization of a sustainable society and the industries within it, our plan is to build a resource-recycling material production platform, which makes full use of newly developed biotechnology that utilizes carbon dioxide and nitrogen fixation by photosynthetic organisms. This platform enables the production of useful materials with high ecological performance, such as biopolymers, nitrogen fertilizer for agriculture, and feed for aquaculture, without relying on non-sustainable resources. The technology will also reduce and immobilize other greenhouse gases.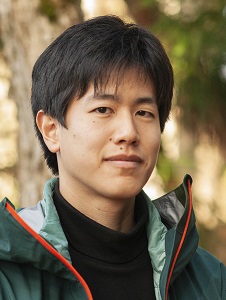 Deep Forest Technologies Inc. (Now preparing as a startup)
Representative Director Masanori Onishi
Drones and AI permit visualization of prevailing conditions inside forests and can be utilized to promote forest conservation
We plan to offer software which enables users to see the condition of individual trees in a forest by utilizing drones and AI. In recent years there has been a downturn in the forestry industry, and it is well-known that tropical deforestation is a pressing issue. For forestry management in this kind of situation, the use of drones has been anticipated. However, up to now there has been no satisfactory method for analyzing prevailing forest conditions in any meaningful way. Our plan is to offer software which enables anyone to see the current condition of a forest, including such things as identifying tree species, an individual tree's critical dimensions, and even accumulated carbon, as well as measuring biodiversity, all by using information gathered by drones. Through this, we believe we will be able to significantly contribute to global forest conservation.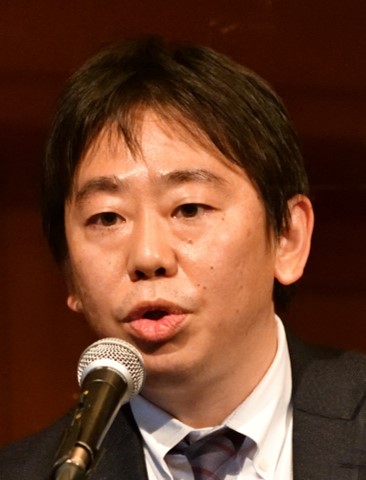 tiem factory Inc.
Chief Executive Officer Shinya Kurata
Commercialization of SUFA transparent heat insulator
We are working on the commercialization of SUFA, a transparent heat insulator. Currently all types of heat insulator available in the market are opaque. Being transparent, SUFA is the first heat insulator that can be used for windows. Windows cause a large amount of heat loss. Well insulated windows can contribute to reducing energy consumption in numerous industrial fields as well as for people's livelihoods, and they will certainly accelerate the realization of carbon neutrality.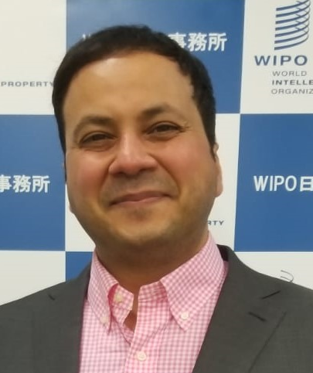 XORBI (Now preparing as a startup)
Founder/Chief Executive Officer Farid Ben Amor
Development of the world's first AR/VR multi-player game "XORBI" featuring a multiverse and a virtual parallel universe
"XORBI" is the world's first sandbox and social game that utilizes AR and VR. The earth, which is faithfully reproduced in a virtual parallel universe, can be re-imagined by you, in whatever way you desire. You can construct buildings, explore, enjoy adventures, and create communities, in cooperation with other players. "XORBI" offers you a totally new experience. No matter where you are, you can slip into this other world and re-imagine the virtual town where you live.