On March 29, 2021, we held an Angel Community kick-off exchange meeting to launch this community.
On the day, as a counter measure against COVID-19, only the speakers and Angel advisors gathered at the venue, and the members of the Kyoto VC Network (an organization consisting of venture capital based in Kyoto Prefecture) who supports this community participated online.
Seven promising start-up companies from Kyoto Prefecture, who had received mentoring from PwC Kyoto Audit Corporation in advance and brushed up their presentations, took to the stage.

In the QA session, the Angel advisors asked various questions on topics such as:
・ Competitive advantages
・ Patent status
・ Product cost merits
・ Legal issues
・ Reason for setting customer targets
・ Details of the technology
・ Service improvements
・ What will be achieved by raising funds?
After the presentation session, an information exchange meeting was held.
In addition, at a later date, some follow-up meetings have been held among some of the start-up companies, the Angle advisors and KYOTO Industrial Support Organization 21. The companies have been able to get specific advice on individual investment perspectives and issues.
The seven start-up companies have highly appreciated the consistent supports, and have expressed this by saying:
・ The advance mentoring was very accurate and useful to recognize the points for presentations.
・We were very grateful for the opportunity to connect with the advisors who have had great success in doing business in Kyoto.
・ We would like to keep in touch with the advisors, so that we can develop our new business with the support of their high level perspectives and wide networks.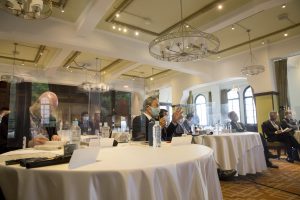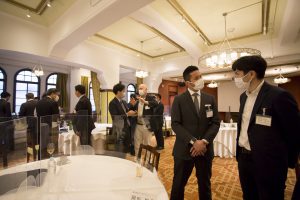 Date and time

Monday, 29 March 2021, 15:00 – 18:00

Program

1. Welcome speech from the organizer

2. Pitches from startup companies, Q&A session

• Shogo Sumitani, CEO, Anamorphosis Networks Co., Ltd.

• Tadashi Kubo, CEO, AC Biode Ltd.

• Nobuhiro Tsushi, CEO, Ghoonuts Inc.

• Yuki Okada, CEO, DATAGRID Inc.

• Tomoya Wakamatsu, CEO, Photo Soni Life Technology Co., Ltd.

• Masato Umeda, CEO, HOLO BIO Co., Ltd.

• Yuta Hosoi, CEO, MonoRevo, inc.

3. Information Exchange Meeting

Venue

Fortune Garden Kyoto

(386-2 Ichinofunairi-cho, Nakagyo-ku, Kyoto City, Kyoto Prefecture)

Sponsor

Kyoto Prefecture, KYOTO Industrial Support Organization 21

Supported by

Kyoto Chiesangyo Sozonomori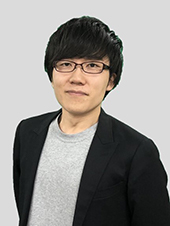 Anamorphosis Networks Co., Ltd.
CEO Shogo Sumitani
We can carry out demonstration experiments in-house! "OpenPoC", a software package for the manufacturing industry with a free trial
We offer a service called "OpenPoC", which allows anyone to easily test artificial intelligence-based technologies without programming, free of charge. By downloading the dedicated app that is open to the public from our company's website, you can immediately perform proof of concepts (PoC). The main functions of OpenPoC only require the use of a mouse, and the analysis results can be interpreted visually, so no advanced technical knowledge is needed. This enables in-house production of PoC and low-cost and rapid deployment of systems.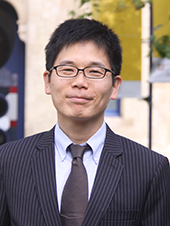 AC Biode Ltd.
CEO Tadashi Kubo
World's first independent AC battery and dedicated electric circuit
The principle of lithium-ion batteries has not changed for 30 years. We are developing an AC battery and a suitable voltage boosting circuit for AC, based on our knowledge of chemistry and circuits, believing that we can improve batteries by using all available materials and production lines. This circuit can only be used with AC and should increase capacity by about 30%, along with improving safety. We have already started demonstration trials with a major automotive group. We have received investments from EIT InnoEnergy, one of the world's largest energy venture capital funds under the EU umbrella, and we are currently expanding in both Japan and Europe. Winner of 25 domestic and international pitch competitions.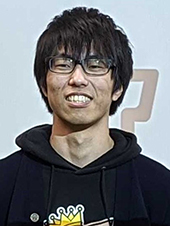 Ghoonuts Inc.
CEO Nobuhiro Tsushi
Improving individual performances through the development of brain stimulation services and products
Our goal is to help individuals perform at a high level using brain stimulation technology. The brain stimulation technology that we currently use allows us to improve an individual's performance in everyday life by providing weak electrical stimulation from outside the brain. Through this project, we aim to develop brain stimulation as a service and to develop and market products. We will promote research and development in the long term to achieve specific high performance for individuals.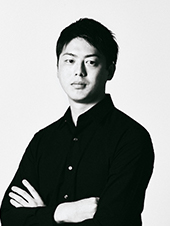 DATAGRID Inc.
CEO Yuki Okada
Introduction to DATAGRID, which is working on the social application of cutting-edge generative AI technology "GAN"
DATAGRID is an AI startup that promotes research, development and social application of deep generative models (generative AI) represented by GAN (Generative Adversarial Networks), an advanced AI technology that is attracting attention worldwide, with a mission to "co-create products that blend AI with nature." We are using our AI assets to jointly develop and commercialize products and services with partner companies in different industries. We plan to raise equity to expand these activities.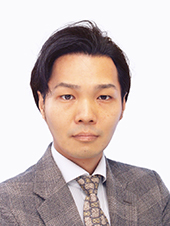 Photo Soni Life Technology Co., Ltd.
CEO Tomoya Wakamatsu
Social application of photoacoustic imaging technology
Photo Soni Life Technology offers "light and ultrasonic imaging devices" that cleverly combine light and ultrasonic technology as a new imaging technology to create a society where new fields of information can be safely and securely acquired and monitored. In this presentation, we will give an overview of light and ultrasonic imaging, introduce application examples in organisms and industrial materials, and introduce our efforts to improve safety and security in daily life through the realization of early detection and preventive medicine for various diseases and non-destructive quality inspections.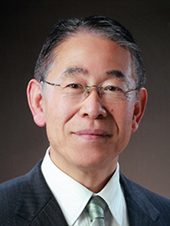 HOLO BIO Co., Ltd.
CEO Masato Umeda
Supporting society through the power of organisms
The Kyoto University-originating venture company HOLO BIO seeks to clarify the unique "features" of organisms endemic to the regions of Japan, and apply them to create "Innovative technologies to support the society of the future." As one such example, we discovered a new species of intestinal bacteria that produces large amounts of EPA (Eicosapentaenoic Acid) from Isaza, a species of fish endemic to Lake Biwa. We have developed an innovative probiotic technology that dramatically improve people's health and the productivity of aquaculture and fisheries by providing animals with a sustained supply of EPA.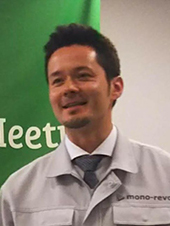 MonoRevo, inc.
CEO Yuta Hosoi
Factory DX for small and medium-sized manufacturing companies
There is an accelerating trend in the manufacturing industry toward a wide range of small-lot, high-mix products with short delivery times. In response to this trend, small and medium-sized manufacturing companies that have the ability to be flexible are becoming more and more important in the supply chain. However, in the small to medium-sized manufacturing industry, improving productivity through digital technology remains an issue. Therefore mono-revo is helping small and medium-sized manufacturing companies improve their productivity through digital technology by providing tools that can realize Factory DX via SaaS.